About Us
Machine Dynamics' Founder and President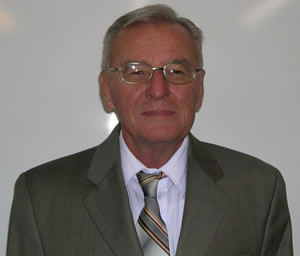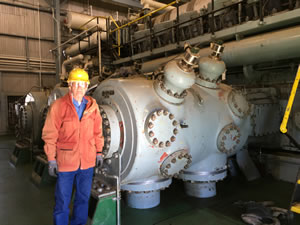 Victor Wowk, founder and president of Machine Dynamics, Inc., is a licensed professional engineer. He graduated from the University of Michigan in 1975, Magna Cum Laude. He served two years with the U.S. Army in South Vietnam in 1969–1970 with the 1st Air Cavalry Division. He worked his way through college as a machinist/toolmaker and still likes to crank the handles on a milling machine. He is a member of Tau Beta Pi, the National Engineering Honor Society.
While in college, Victor met Rose, whom he married upon graduation. They lived on Davis Monthan Air Force Base while Victor served four years as a Missile Launch Officer in Tucson. In late 1979 they moved to Colorado where their family grew—they now have four sons. Victor worked in Loveland as a mechanical engineer at Hewlett-Packard. He was responsible for production of the FFT spectrum analyzer product line. In production, manufacturing, and facilities—he was the Corporate Vibration Engineer in Northern Colorado.
Victor's broad background in military, industry, and private practice gives him a good perspective on the vibrations of many different classes of machines from spacecraft to common motors and pumps. He regularly applies and teaches the corrective procedures for excessive vibration and noise, i.e., vibration analysis, dynamic balancing, stiffening, precision alignment, and acoustical analysis.
A Brief History of Machine Dynamics
The Wowk family relocated from Colorado to Albuquerque in 1987, the same year Machine Dynamics was founded. The business began operations in the Wowk's home/garage, and in 1993 the small corporation was moved to a much-needed and larger rented facility in Albuquerque, where equipment was purchased to support field work and professional training. In the year 2000, the family purchased property in Rio Rancho, New Mexico, a small but growing city located next to Albuquerque. At that location, a shop/office was built and the business was relocated in 2002 to a new 3,000-square-foot facility with room to expand.
Rose has been involved from the beginning as Vice President and business manager. She majorly contributed to MDI's advertising and training workshops by word processing all three of Victor's textbooks and working closely with the McGraw-Hill editors. She was actively involved in developing Machine Dynamics' website presence back in the 1990s. Throughout the years, each of their four sons from an early age, various employees, and several subcontractors have contributed to the success of Machine Dynamics. In addition to Victor and Rose, key field techs, office personnel, and subcontractors who presently contribute to Machine Dynamics' daily operations are Tom Wieland II and Nicholas Wowk.